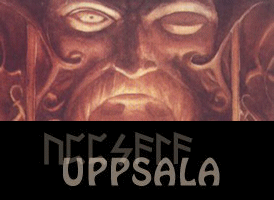 Odin
Loki
Berserkergang
Valkyries
Alfish Worship
Runes
Asatru
Factions in Asatru
Heathen Mysticism

Please help me continue to write new books, write new blog posts, and keep this site ad-free:
BIBLIOGRAPHY
Anderson, Poul. Hrolf Kraki's Saga. Del Rey, 1977.
Aswynn, Freya. Leaves of Yggdrasil. Llwellyn, 1992.
Blain, Jenny. Nine Worlds of Seid-Magic. Routledge, 2002.
Chadwick, H.M. The Cult of Othin. C.J. Clay & Sons, Cambridge Univ. Press, 1899.
Davidson, H.R. Ellis. Gods and Myths of Northern Europe. Penguin Books, 1964.
DuBois, Thomas A. Nordic Religions in the Viking Age. University of Pennsylvania Press, 1999.
Flowers, Stephen. The Galdrabok. Samuel Weiser, Inc., 1989.
Guerber, H.A. The Norsemen. Studio Editions, 1993.
Gundarsson, Kveldulf. Teutonic Religion. Llwellyn, 1993.
Jones, Gwyn. A History of the Vikings. Oxford Univ. Press, 1984.
La Fay, Howard. The Vikings. National Geographic Society, 1972.
Morris, William, trans. Sigurd the Volsung. Roberts Brothers, 1887.
Newberg, Eugene, et. al. Why God Won't Go Away: Brain Science and the Biology of Belief. Ballantine Books, 2002.
Palsson, Hermann and Paul Edwards, trans. Egil's Saga. Penguin Books, 1978.
Saemundr. The Poetic Edda. Trans. by Lee M. Hollander. Univ. of Texas Press, 1994.
Sturluson, Snorri. Prose Edda. Trans. by Anthony Faulkes. Everyman, 1997.
_______. Heimskringla: History of the Kings of Norway. Trans. by Lee M. Hollander. University of Texas Press, 1991.
Thorpe, Benjamin. Northern Mythology: From Pagan Faith to Local Legends. Wordsworth Editions, Ltd., 2001.
Thorsson, Edred. Runelore. Samuel Weiser, Inc. 1992.
Underhill, Evelyn. Mysticism. E.P. Dutton & Co., Inc., 1961.